Schedule Online
Already to sign up! Click here and schedule your first training session.
Dog Boarding
We are located at Spencer Kennel in O'Fallon IL. We can train your dog, while it is being boarded. Click here to learn more.
Training Programs
Not sure which program is right, click here to read about all of training classes we offer.
Boarding School
Get your dog to walk nicely on a leash. No More Pulling, Barking, and Lunging.
Kranky K9 Dog Training in O'Fallon, IL is your path to the dog of your dreams.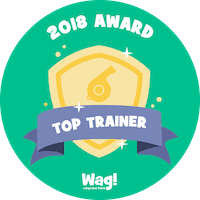 Kranky K9 Dog Training goes above and beyond at staying current with today's most effective, dog-friendly techniques. We use body language and the dog's natural instincts and pack mentality to achieve the very best results for our pet owners. Our all-natural, affection-based methods are effective with any dog, any age – including puppies.
We have trained hundreds of dogs to be good canine citizens and coached hundreds of dog owners to become the "leader of the pack". Our all-natural, dog-friendly techniques will allow your dog to learn quickly while bringing balance and harmony back into your home. We continue to be the area's most effective dog-problem solver.
Our Projects
Dog Training Programs
Training Programs at Kranky K9 Dog Training First-Step Consu …
Lifetime Guarantee
What is covered by the guarantee? When we train a dog, we wa …
Dog Boarding
Spencer Kennel: All of Bo Harrison's dog training is held at …
Does your dog embarrass you in public?
Kranky K9 Dog Training in O'Fallon, IL can help with those embarrassing moments when your dog jumps on your guests, barks at a passersby or pulls you down the street; as well as other common dog behavior issues that may occur in the vet's office, groomers or dog parks.
We are experts in behavioral dog training, leadership training and obedience training, and we would be delighted to help you (and have fun while we are doing it, too)!
Have other dog training methods failed to get you the results you were looking for?
If you're planning to get rid of your dog or considering euthanasia, call me first. Let me at least meet the dog and give you a professional opinion before you make that choice. I can help your wild dog be more polite. I will work closely with you to teach you the skills necessary to establish a harmonious relationship.
We offer dog training in Metro East Area:
We are located at Spencer Kennels in O'Fallon, IL our address is 1409 East US Highway 50, O'Fallon, IL 62269.
Our pups come from all over including Shiloh, IL, Swansea, IL, Fairview Heights, IL, Belleville, IL, Smithton, IL, Mascoutah, IL. We are located just a 20 minute drive into Illinois from St. Louis.